What Are the Three Main Signs That Your Water-Damaged Drywall Needs Replacement in Berkeley Heights?
9/20/2020 (Permalink)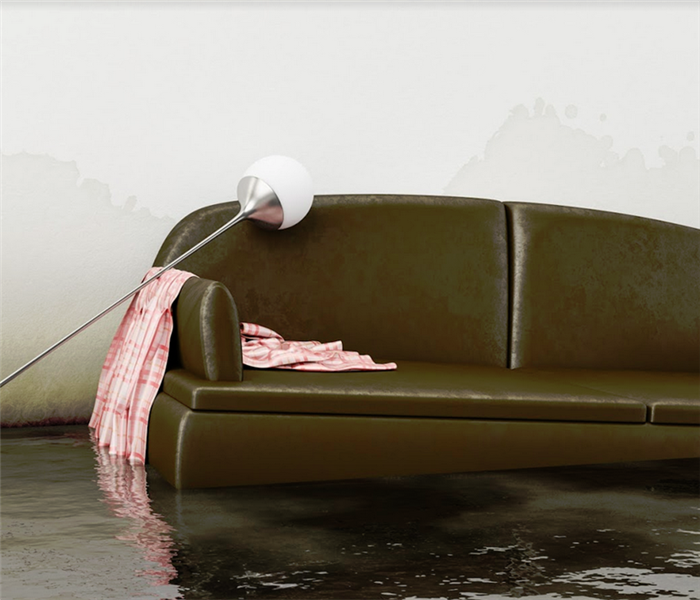 Water damage in your home can be very stressful for you and your family. Contact SERVPRO 24/7 for professional remediation and mitigation services.
When drywall becomes saturated, there are many reasons that replacement might be better than drying for your Berkeley Heights home.
Because so much of your water service throughout your Berkeley Heights home is stored within the property walls, wall system elements like insulation and drywall become the first and most damaged of exposed materials. While not every situation requires the replacement and reconstruction of these damaged areas, understanding the signals that can indicate severe damage saves time and money when our SERVPRO team gets to work in the house after a water disaster.
What Are the Main Telling Signs That Drywall is Damaged?

When water damage repair in your Berkeley Heights home is necessary, this could indicate several actions that our professionals must take. Regarding damage to the drywall, there are typically several direct signs that severe and irreparable damage has occurred that requires our team's in-house contractors to begin controlled demolition efforts. By removing drywall portions, we can prevent further wicking of moisture to other undamaged panels. Some indicators that sheetrock must get replaced includes:
Swelling/Bloating – Overexposure of gypsum board to humidity and water can often lead to swelling of the material, especially at the base closest to the floors.
Sagging – When drywall gets used as a ceiling material, the weight of saturation can cause the board to begin drooping between the studs and eventually separate from screws altogether.
Microbial Growth – Mold colonization, which often first becomes visible as spots on the surface, can usually indicate a need for material removal for remediation purposes.
Drywall is often one of the most sensitive materials that water comes into contact with in a house after a disaster. With how quickly these structural elements can get destroyed, our SERVPRO of Western Union County team must prepare for demolition and build back. Give our professionals a call anytime that you need us at (908) 791-9177.
Click here for more information about Berkeley Heights.