What Determines Whether Flood Damage in Berkeley Height Properties Can Be Repairable?
9/30/2021 (Permalink)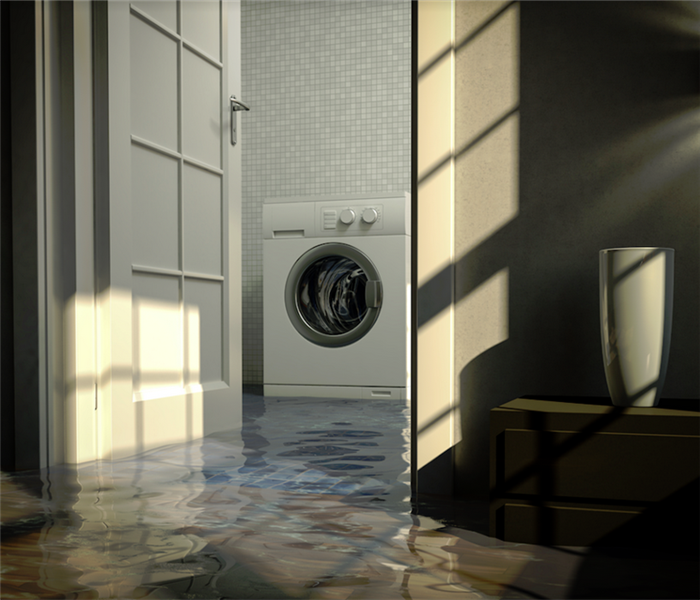 Regardless of whether flooding comes from a storm or equipment malfunction, the end result is the same - excess water. Contact SERVPRO right away.
SERVPRO Relies on Advanced Skills and Industry Experience to Determine the Best Flood Restoration Approach
Flooding can cause significant destruction to a property within a short period. The damages can be salvageable or unsalvageable, and sometimes, it is hard to tell where the damage in your Berkeley Heights home falls.
Embarking on the restoration of flood damage at your Berkeley Heights home without having an idea of what the likely outcomes could be may not be very strategic. You might waste effort focusing on irreversible damage or ignore salvageable materials because the soiling seems too extreme. For instance, our SERVPRO restoration teams do not waste time cleaning carpets and pads affected by groundwater since it is impossible to rid them of contaminants.
One way to simplify decision making is by separating items into groups of:
Salvageable moisture and soiling damage
Unsalvageable from any type of physical damage
Questionable general damage
Separating materials based on damage level has many benefits, including saving time since material evaluation does not take too long. Also, once grouped, you can focus on the materials that need immediate intervention. Flood damage worsens over time. For instance, organic materials like wood can develop mold within two days, while rust in metal is expected in a couple of days. Therefore, an action that expedites restoration essentially reduces such additional problems.
Grouping materials also creates time for restoration tasks that may require extra attention. For instance, our SERVPRO technicians can pack out the materials deemed questionable, thus creating an opportunity for advanced cleaning, decontamination, or any other restoration procedure.
The decision whether to proceed with specific restoration tasks depends on:
The value of the items
The restoration costs
Availability of resources to handle the restoration
SERVPRO of Western Union County takes appropriate action for convenience, cost-effectiveness, and acceptable outcomes after flood damage. Call us at (908) 791-9177. We're Faster To Any Size Disaster.